In your portal settings there is the option to turn on your public sign up link. This allows new clients to sign up with you at any time without needing to be invited.
Use the link to:
Add a sign up button to your existing website
Create a sign up button on your social media profiles
Share a sign up link in emails and messages
Enabling your link
To turn on your public sign up link, go to your account menu and select the 'Brand & Portal' option: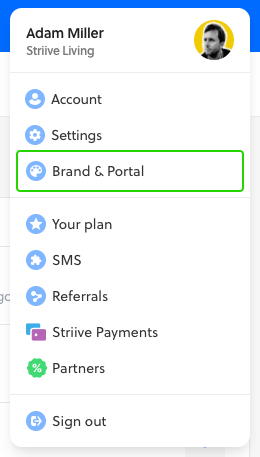 Scroll down to the 'Client portal' section and click 'Enable public sign-ups'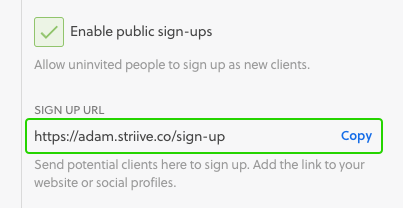 Your public sign-up link will be displayed in full for you to copy and use as you wish.